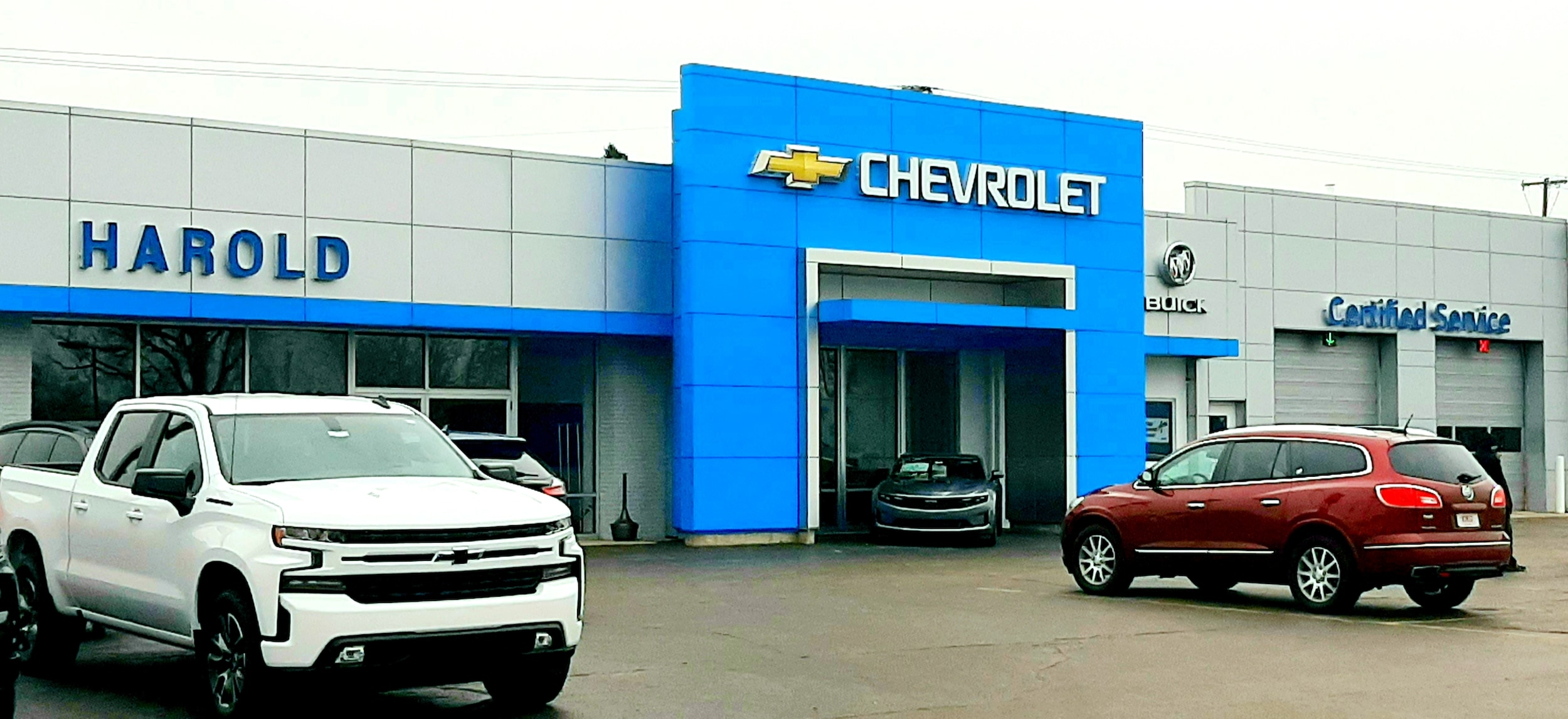 Learn More About Leasing a New Chevy or Buick at Harold Chevrolet
While there may be many ways to drive away from Harold Chevrolet with the Chevy or Buick of your choice, leasing has become increasingly popular in recent years. Many people think that they need to buy a car outright to take it home. That is not the case. You can allow the dealership to maintain the ownership of the vehicle while still being able to drive it all over Angola and beyond as you wish. That is the freedom and flexibility that leasing brings to the table. This is a unique form of financing your transportation in such a way that it can benefit you and your family in more ways than one.
Check Out the Current Lease Offers
If you have ever wanted to shop for a new car or truck without having to even look at the sticker price, now is your chance. With a lease, you will not have to concern yourself with the purchase price of the vehicle. Instead, you will just be looking at what the monthly payments will be for the Chevy or Buick of your choice. This will enable you to fit your transportation needs into your family budget and still get the features that you want at the same time. You will never need to pay for the vehicle in full as you will be returning it at the end of the lease, which is usually about three years.
Drive Away in a New Car in Columbia City, IN
There is a lot to be excited about with the current line of Chevys and Buicks. This means that you will get the added benefit of having the latest features and technology included with your vehicle. As you are aware, these design features are evolving rapidly in today's world. You just never know what the new Chevy and Buick models in the future will look like. With a lease, you will be able to change your vehicle every few years. This means that you will always be driving around Coldwater, MI, in a new car, truck, or SUV.
The concept of a lease is rather simple. You will be able to choose from many of the great Chevy and Buick models on the lot. Check out the attractive lease offers to go with them. You make a small deposit in order to drive away and take the vehicle home. The lease will come with a monthly payment that you make as well. For the next three years, which is the average length of a lease, you will be free to drive that vehicle as you wish. Just remember to keep within the mileage limit stated in your agreement. Just about the time that you might be thinking it would be nice to get another new Chevy or Buick, your lease will expire. At that time, you just bring it back to us and consider another new lease on a vehicle that is brand new.
Go Easy On Your Budget
Everyone has a budget. Transportation can take quite a chunk out of your monthly finances, but it doesn't have to. Leasing a new Chevy or Buick near your home in Hicksville, OH, is often cheaper than buying one outright in the end. To begin with, the monthly payments tend to be lower than you would expect. This is particularly true when compared to the payments you would make if you financed the vehicle. This often allows you to get the additional features that you really want without going over your budget. You also do not have the added expenses that come with an older vehicle, as your lease will always be on a new Chevy or Buick.
Contact Us to Learn More
Leasing a new Chevy or Buick may be more attainable than you think. Contact Harold Chevrolet to learn more about this possibility. You can also come by for a test drive, to learn about our current special offers, and begin to envision driving around Angola in your new vehicle. We look forward to seeing you soon and helping to make your transportation dreams become a reality.

How To Lease A Vehicle
Choose the new car, truck, or SUV that you want to drive.
Decide on the length of your lease: 24 months, 36 months, or 48 months.
Calculate how many miles you drive per year: 10k, 12k, or 15k
Contact us today and let us help you drive off in the new car of your dreams!

Hours
Monday

8:30 am - 6:00 pm

Tuesday

8:30 am - 6:00 pm

Wednesday

8:30 am - 6:00 pm

Thursday

8:30 am - 6:00 pm

Friday

8:30 am - 6:00 pm

Saturday

8:30 am - 5:00 pm

Sunday

Closed